With so much music that was released throughout the week, it can be overwhelming and difficult to determine what to listen to. But we managed to string up a list of some of the best new releases to make things easier for you. From Harry Styles' new slick and soulful pop album to Duster's brilliant comeback, here are some of the best new releases. 
Duster – Duster
One of the most influential indie rock bands of the '90s Duster are releasing their first official album in 19 years. Long overdue, the new album still sounds like a classic Duster release — filled with spacey and slowcore songs, but sounds trippier than anything they did on Stratosphere or Contemporary Movement. Regardless, this still serves as an excellent introduction the band's space-rock sound.
Listen to the album here.
Harry Styles – A Fine Line
Harry Styles navigated solo stardom on his 2017 self-titled debut, very much sounding like an expected debut album with its soft and "dad-rock" stylings, coming from an artist who was once part of one of the biggest boy band years prior. However now on his sophomore release A Fine Line, his music is starting to sound more focused with a new flock of musical influences from '70s glam rock to power pop, especially on the songs that are just about "…having sex and feeling sad," with some drug influence. A Fine Line is a musical adventure from an artist that is finally coming into their own, regardless of the cliché fledgling rock star subject matter.
Listen to the album here.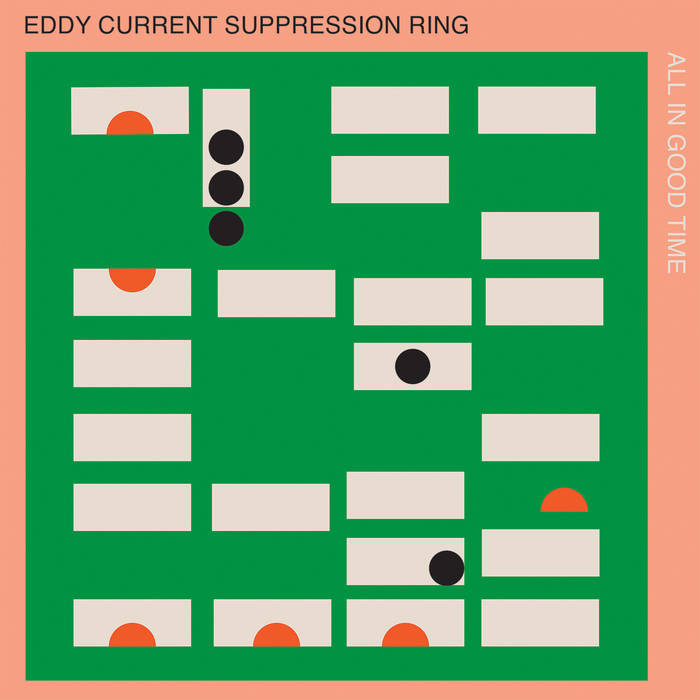 Eddy Current Suppression Ring – All in Good Time
Melbourne garage-punks Eddy Current Suppression Ring are also back, releasing their first album in nearly a decade. All in Good Time, another long overdue release, features minimal, but tense and assertive protest punk songs. One of the standouts "Medieval Wall" features a motorik groove with rapid guitars and vocals from nervy and tense frontman Brendan Huntley.
Listen to the album here.
Dua Lipa – "Future Nostalgia" 
Dua Lipa's disco-whirling and booming electro-filled title track to her forthcoming sophomore album is the perfect balance of combining old and new styles, showing Lipa playing up her strengths as one of pop's most creative breakout stars. It's playful and upbeat with its 80s-inspired-funk bass, but more importantly, filled with empowering lyrics — "You can't get with this if you ain't built for this/I can't build you up if you ain't tough enough/ I can't teach a man how to wear his pants." The new single comes after Lipa dropped the upbeat "Don't Start Now" this past Halloween.
Listen to the single here.
The Voidz – "Did My Best"
We last heard from the Voidz this past summer when they released the absurd and weird experimental dance track "The Eternal Thao," which was co-produced by Kirin J Callinan and Mac DeMarco. Now Julian Casablancas and the boys are back again with the hazy and dreamy single "Did My Best" which shows the band going in a different direction with a cord of emotive and charming vocals in classic-Casablanca style. There's a brief bridge of auto-tuned vocals, but it wouldn't feel like a Voidz track without that.
Listen to the single here and check out the fuzzy lo-fi music video/short film here.
MGMT – "In the Afternoon"
After releasing their superb comeback album in 2018 Little Dark Age, MGMT is back with the catchy psych-goth single "In the Afternoon," which sounds like a fantastic start to whatever is next, even if it's a non-album single. The song was unveiled at a Las Vegas show last month and will serve as the A-side to the band's upcoming 12″ single out this March coming from their own MGMT Records.
Listen to the single here.
Spoon – "Text Later"
For a month straight, Spoon has been releasing and digitizing demos and rarities from their archive. Last week, they released the emotionally complex and minimal "Is This The Last Time." Now they're back with another rarity called "Text Later," previously released on the 2002 split 7″ with rock duo Swearing At Motorists. Recorded during the sessions of Series of Sneaks in 1997, this b-side is a punchy minute-long instrumental that's like a papier-mâché of almost all the songs with the dueling guitars on that album. You hear the assertive wildness of "Car Radio" and the jagged propelling rhythm from "Execution."
Listen to the single here.